Gone Fishin Craft
7:00:00 PM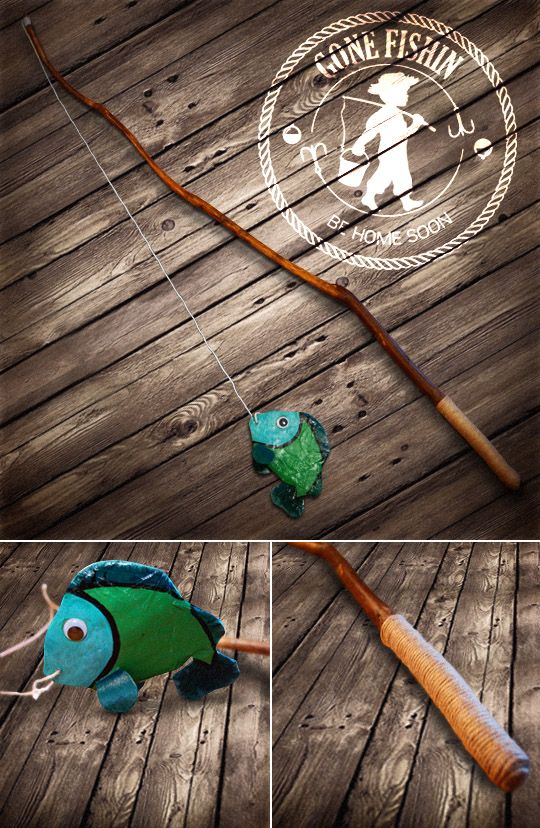 Once again Chad has gone a bit overboard for Carson. Earlier this month, he had made a quick makeshift cane pole for his little fisherman. It was just a twig he cut from the tree in the backyard and tied some twine to it. Well Carson thought it was the coolest thing in the world, and fished for sharks from the couch until the pole broke.
Now knowing that C liked to fish, Chad couldn't just get any ole twig. Oh no, he had to search for just the right limb! Then he had to whittle the wood down, sand it until it was perfectly smooth, stain it and add some twine for the handle. You think that would be the end right? Of course not, he
had
to make a fish to go along with the pole! So now it's onto making a three dimensional one out of cardboard, mod podge, googly eyes and paint.
All this hard work has paid off and Carson & daddy have been fishing everyday. Although, I think Chad is a little sad he didn't make himself one - someone really needs to work on sharing.
Follow: Pinterest / Instagram / Bloglovin